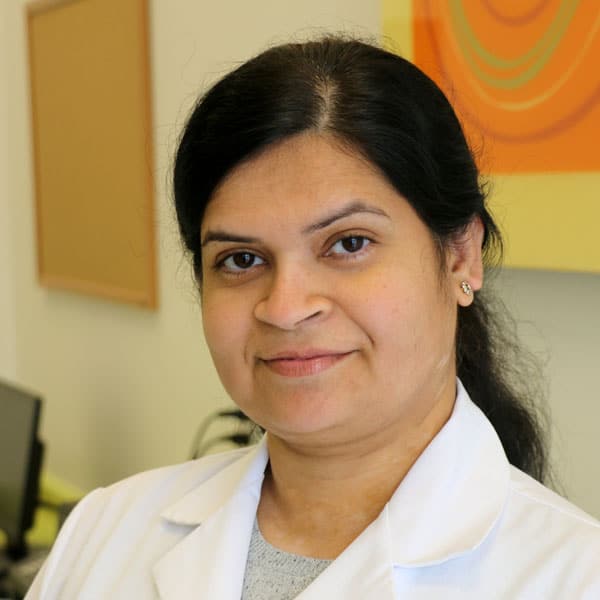 Dr.Ghia has over 15 years of experience practicing Family Medicine. 

Dr.Ghia received her residency training in Family Medicine from Creighton University in Omaha, Nebraska. After finishing the residency, she decided to move to Atlanta because most of her close family lives here in Atlanta. Dr.Ghia completed medical education from Shri M P Shah Medical College in India, a hospital where she was exposed to a wide array of clinical situations. 

Prior to founding Peach Clinic, Dr.Ghia practiced medicine in Metro Atlanta area for 5 years. Before moving to US, she practiced family medicine in city of Surat in western India. A rare opportunity of practicing medicine both in US and India, has helped her acquire a unique perspective and understanding of medical care. 

Although she enjoys taking care of almost all kind of medical problems in her practice, Women's health, Dermatology, Diabetes and Preventive Care are of special interest to Dr. Ghia.

Dr. Ghia is Board Certified in Family Medicine since 2008. 

She lives in suburban Atlanta with her husband, an IT professional and son, a junior at Emory University.